City of Strongsville
We have long supported the City of Strongsville's digital experience. This vibrant suburb of Cleveland has seen tremendous growth due to strong leadership, community engagement and economic development strategy.
With this growth, the demand for better communication vehicles and reliable performance became increasingly harder to satisfy.
Through the thunder::gov solution. Strongsville has enabled a responsive and mobile experience that can easily be maintained by existing staff and personnel. All of the major service interests, departments and authorities are represented and open courtesy of a strategic information architecture and clean UX.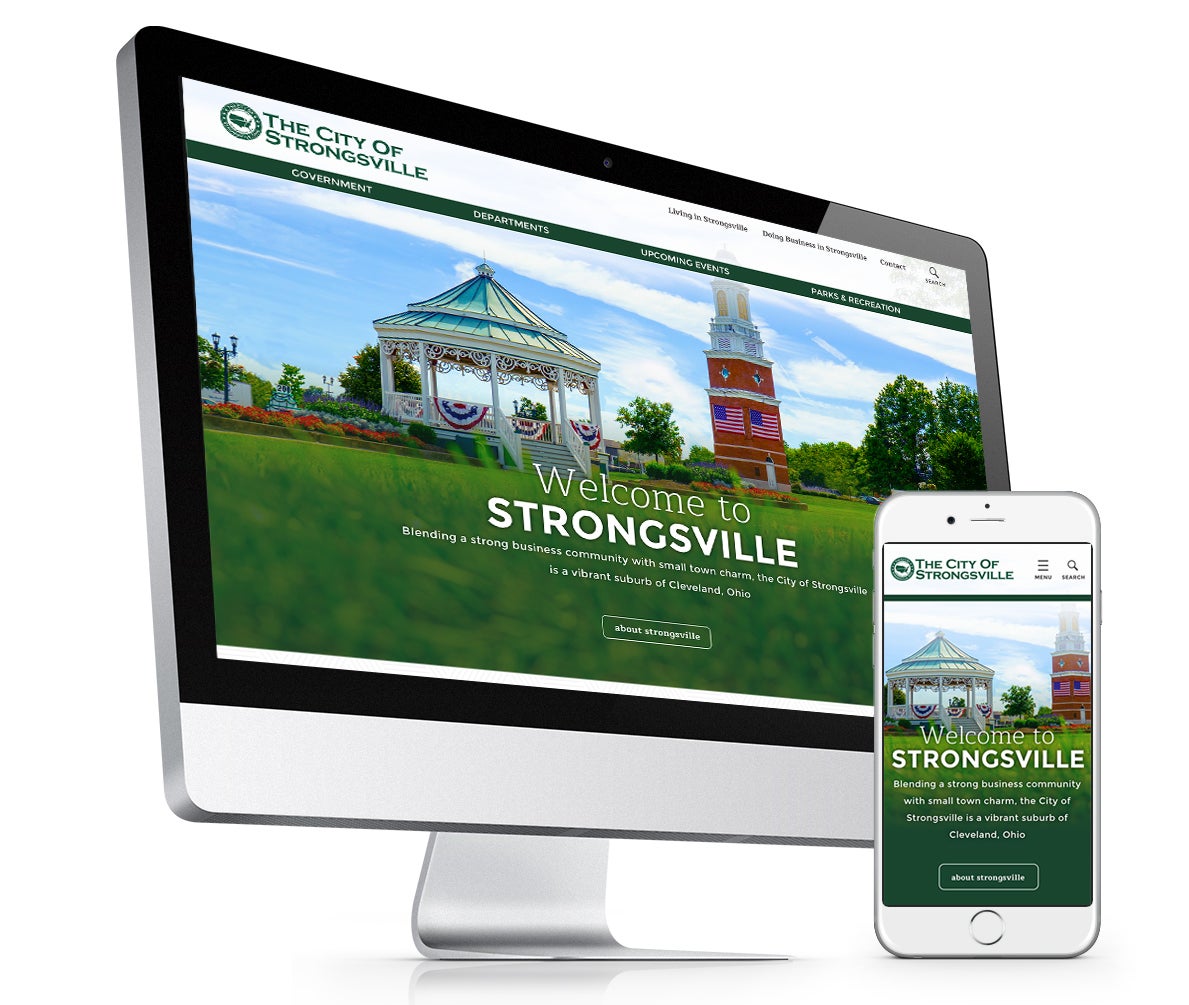 Cleveland City Council
http://www.clevelandcitycouncil.org/
The Cleveland City Council asked thunder::tech to assist in migrating them to a new CMS and designing a more intuitive, responsive experience for their website that serves their constituents, media and council members. The experience incorporated a Cleveland Ward Map which layered GIS data over the top of the city in order to intuitively locate addresses within Wards and also plot various landmarks. The landmarks included County, City and Recreational Facilities. Along with geolocation, the experience also identified the Ward, its Council Member and related content (news, publications and events) to that Ward, which can be easily maintained through the solution.